Social Insurance
If your stay in Sweden is longer than 365 days, you are usually entitled to certain residence-based benefits. Here's how they work.  
Residence-based benefits
Most people who live or work in Sweden are eligible for social insurance from Försäkringskassan, the Swedish Social Insurance Agency. It's designed to provide financial security at different stages throughout life, for example in case of disability, illness, during parental leave or in old age. To qualify for social insurance, you usually have to formally live in Sweden or be employed here.
If you're a doctoral student receiving a scholarship or stipend, you are not eligible for social insurance benefits. The same goes if you receive a scholarship or stipend for any other activity and do not pay taxes in Sweden.
Child allowance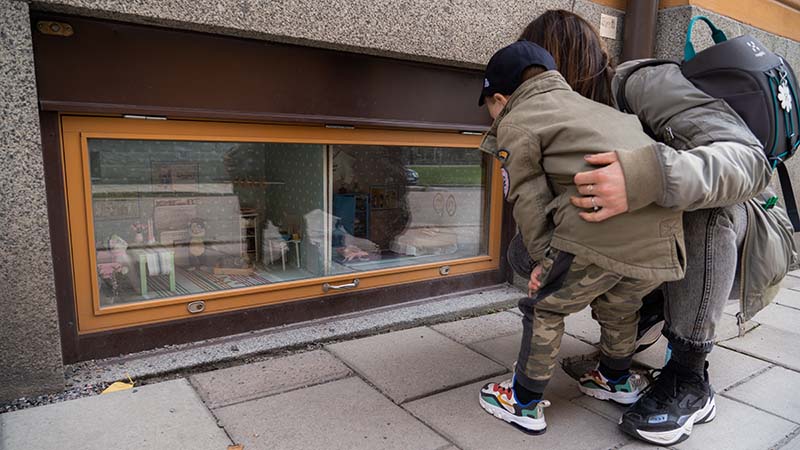 Children living in Sweden are entitled to child allowance. This is a tax-free monthly sum paid from birth (or when the child moves to Sweden) until the child turns 16.
Parental leave in Sweden is very generous. When a child is born, in Sweden or abroad, parental benefits can be paid for 480 days. These days are divided equally between the parents but can be transferred from one parent to the other, except for 90 days which can't be transferred. You must use the parental benefits before your child turns eight.
Employment-based benefits
When you are employed in Sweden, you are usually entitled to employment-based benefits, such as sick pay and parental benefits. There's even a pregnancy benefit which can be paid should you be unable to continue with your regular job during pregnancy, and a temporary parental allowance that covers lost income should you need to take care of your sick children, for example. Find out exactly what is included at the Försäkringskassan site.
How to register for Social Insurance
Before you can apply for any compensation, you need to register with Försäkringskassan. It may take a while for your registration to be handled, so it's a good idea to do it as soon as you get your Swedish identity number.
Check list
Use our essential to-do list and make your move to Sweden and Uppsala extra smooth.
Did you know...
… Alfred Nobel was awarded an honorary doctorate at Uppsala University in 1893.
Meet our internationals
"We thought we can always move back to Serbia again. Now we have been living in here for over five years." Zorana Kurbalija Novicic
More voices from Uppsala