Finding your new home
Before you move to Sweden, you'll need to arrange where you're going to live. This can take longer than expected, so do plan well in advance, and consider asking your new employer if they can help you in your search. You may also contact the team at Uppsala International Hub. Here's a quick guide to how the Swedish property system works, whether you're planning on renting or buying.
Podcast: Finding a home in Uppsala
Välkommen home! One of the first things you need to do when moving to Uppsala is find a place to live. In this podcast from Uppsala International Hub, Holly Guthrey and her guest Yunchen Sun, share their personal experiences and offer guidance on how to find your new home in Uppsala.
Audio version of the podcast
Employer's contracts
It's worth asking your employer if they have apartments of their own which they rent to employees, or an agreement with one of the real estate companies in Uppsala.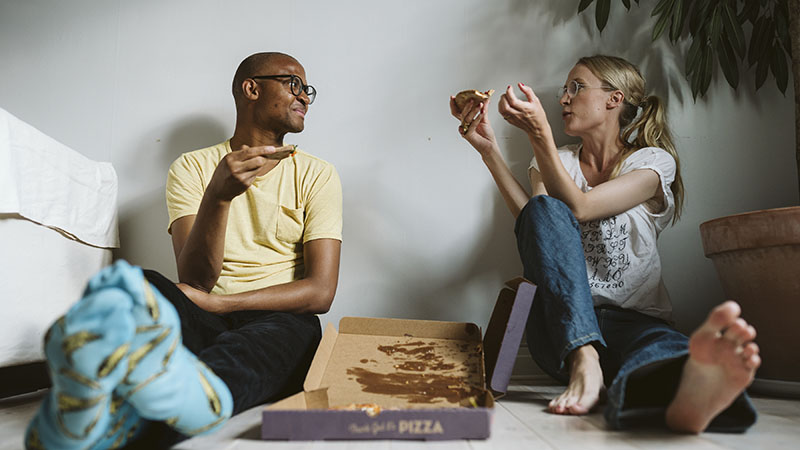 Renting with a first-hand contract
A first-hand contract is when you rent an apartment directly from a housing company, rather than from a private person. You don't have to decide upon the period of time; the contract runs until you choose to terminate it. First-hand contracts ("förstahandskontrakt") are in high demand, so waiting lists are to be expected for popular areas.
Uppsala Bostadsförmedling is the main provider of first-hand contracts in Uppsala. They work together with over 40 real estate companies which enables them to offer a variety of different housing types. In order to get an apartment through Uppsala Bostadsförmedling you have to register in their housing queue.
While you will not be able to access apartment offers until you have your personal number, you can register for the queue as soon as you know you will move to Sweden, even before you arrive and receive your personal number. You will however need to pay the yearly queue fee to register. It is recommended that you register as soon as possible because your "queue time" begins as soon as you register. The longer the time you are in the queue, the greater your chances of getting an apartment.
There are also a number of queues operated by real estate companies, which are usually free. Some only offer short-term contracts. Check with some of the major companies in Uppsala:
Renting with a second-hand contract
A second-hand contract ("andrahandskontrakt") is a sub-letting arrangement, where a first-hand contract apartment is rented out to someone else. Second-hand contracts are legally binding and there is a rental law called "Hyreslagen" to cover both parties.
When renting second-hand, you should also confirm with the landlord that they have received permission to rent the apartment. This permission is granted either from the housing collective/building association ("bostadsrättsförening") in the case the person owns the apartment, or from the rental company ("hyresrätt" apartment) in the case the person rents the apartment. From 2019, it is illegal for someone to rent out their apartment without receiving this permission, so do make sure this permission is in place before signing a contract for your own protection as a tenant.
Private rentals
You can also rent a house directly from the owners. This is also considered a second-hand contract and the same rental law applies to both tenant and landlord.
Live-in tenants
Some first-hand contract owners choose to rent out a room in their apartment to a private person, meaning you live in the apartment together. As this is considered a more informal arrangement, you may not be protected by the usual rental law.
Finding a place to rent
Get to know a site called Blocket. As well as buying and selling anything and everything, Blocket is the main place to find property to rent. You can even set up a profile telling landlords what you're looking for. The site is in Swedish but lots of the ads are in English. For accommodation in Uppsala, select Uppsala as the area and then 'Bostad' (accomodation).
Be aware of listings that look too good to be true and never pay rent in advance to someone for an apartment before seeing it.
Uppsala University accommodation
The Uppsala University Housing Office and Akademihotellet have a limited number of furnished, self-catering apartments available for international university visitors, guest researchers and other international guests with a connection to the University. These are a short-term solution only. Demand for these apartments is very, very high so there is no guarantee of availability.
Student contracts
A great resource for students, doctoral students, lecturers and researchers is Studentboet. This English-speaking rentals site has a wide choice of second-hand contracts here in Uppsala, ranging in price, contract length and type.
Long-stay hotels
While you're finding your feet an "extended stay" hotel might be an option. Check out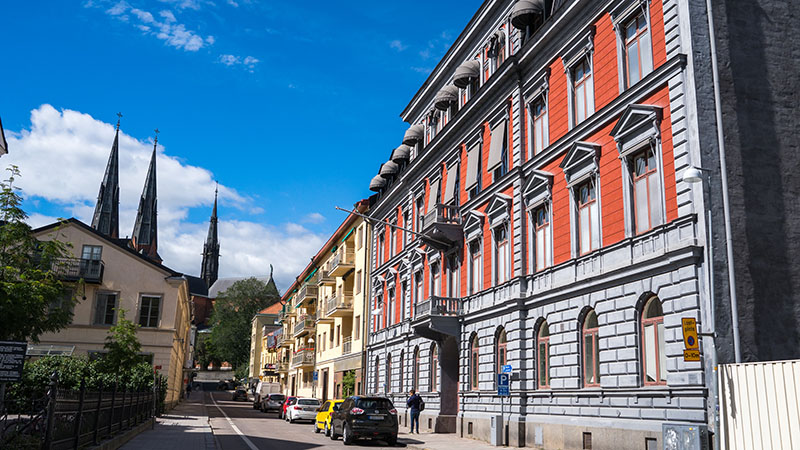 Buying your own home
If finding a home to rent seems too hard – buying might be the easier way. Get a feel for the market at property sites such as Hemnet and Booli. They're both in Swedish but they'll give you an idea of prices. Depending on your personal economy, you can get a bank loan on up to 85 per cent of the purchase price. If you're buying a flat, you'll pay the purchase price and also a monthly charge for the shared costs ("månadsavgift") of your building. "Bostadsrättsförening", shortened to BRF, is a cooperative ownership, the most common form of owning an apartment in Sweden. With a house, you usually have full ownership of the building and the land it stands on. But always check with your real estate agent.
Read more about different types of housing
Updated
September 6, 2022
Meet our internationals
"I've heard that the swedes are one of the happiest people in the world. I don't know If that's true, but I know I'm so happy living here!" Aayushi Shukla
More voices from Uppsala