Industrial and service lines of business
Why is Uppsala's labour market so stable? It's partly due to the variety of our industries. With high growth and low unemployment, a wide range of qualified skills are in demand in both the private and public sectors.  Thanks to the universities, three business clusters have become synonymous with Uppsala: life science, ICT and clean tech. The remarkable growth in the region means construction and retail are also flourishing. 
Life Science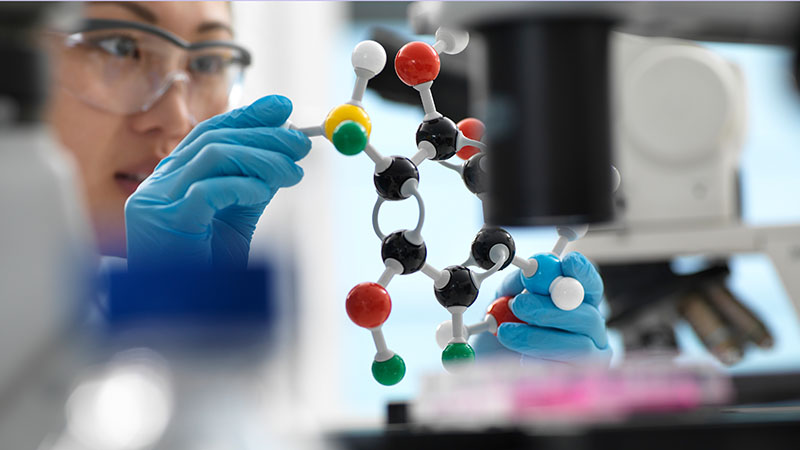 With over 6,000 employees, 100 companies and a turnover of over SEK 33 billion (2019), life science is easily Uppsala's biggest sector. 
Every day, world-class research within diagnostics, cancer, antibiotic resistance, plant genetics and chemical ecology take place at the two universities and within the Uppsala University Hospital and the University Animal Hospital.
Companies within pharmaceuticals, biotechnology and diagnostics come here to expand their international business and collaborate around shared goals of improving the common health of our population. Businesses evolve here: from Pharmacia to Pfizer, to GE Healthcare and now to Cytiva Corporation. Kabi-Fresenius, Thermo Fisher are into medical technology, diagnostics and allergy, and the spin-off company from Pharmacia – now Galderma – develops innovative products to enhance skin health.
ICT
Originally, Uppsala's ICT cluster consisted of consultancies for the life science sector. Today, it has scaled into a significant number of start-ups within gaming, e-sports and music. Household names like Skype, Valueguard, MySQL and G-Loot are all developed by former Uppsala students. The success of brands like Skype, Trade Extensions and Hansoft means the Uppsala ICT sector is watched by many investors, with the Uppsala Innovation Centre incubating many new start-up projects.
Clean Tech 
With ever-advancing research and development, Uppsala's green sector is thriving at pace. In addition to the universities, the Stuns Energy initiative and the Green Innovation Park are sparking creative collaborations between academia and businesses to meet tough local, national and global environmental goals. Home to the annual solar energy exhibition, Uppsala is also the birthplace of Chromogenics, the smart window company. 
Clean Tech isn't only a sector. It's at the very core of our city planning. Sustainability is a condition for any companies involved in developing our region. Having won the WWF's One Planet City Challenge in 2018, we were proud to be named Sweden's No.1 city for the third time in 2020.
Advanced Materials
Uppsala County is the centre of a new industrial revolution: additive manufacturing. By putting environmentally sustainable materials to new uses, this innovative sector is opening up brand new competitive conditions for Swedish industry. These breakthroughs are driven by our strong academic tradition in material science (Uppsala University/Ångström laboratories) coupled with world-leading industrial companies such as Sandvik, Scania, Cytiva and Atlas Copco, plus smaller, cutting-edge tech firms as Graphmatech innovating within material development.  
Tourism, hospitality and events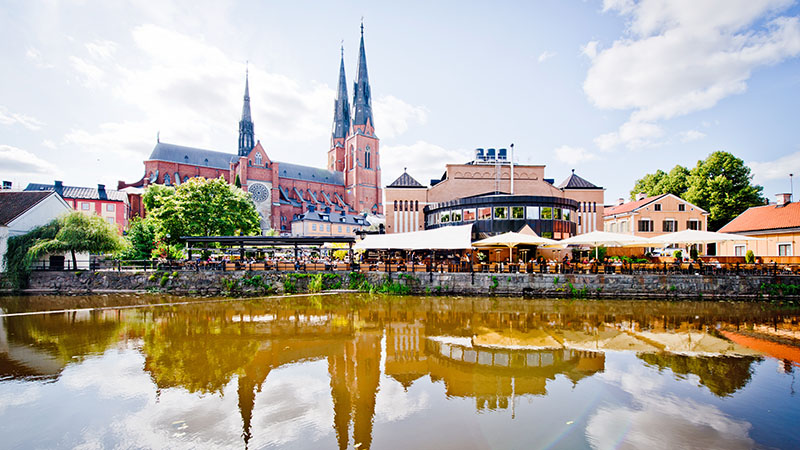 With its unique blend of history, academia, world-class seminars and exhibitions it's no wonder Uppsala attracts so many visitors. Visitors who, in turn, support one of Sweden's best bar and restaurant scenes. And beyond the city, visit our beautiful castles and national parks, and enjoy our fishing and water-front activities. Such an excellent location makes Uppsala a key destination for meetings and international congresses. In 2019, the Uppsala Municipality alone was host to 185 association meetings and 53 major sporting events. Thanks to the long-term and focused sustainability work within the local meeting and event industry, Uppsala is a conscious choice for hospitality. 
Retail 
Retail is big in Uppsala. In fact, it's the industry with the largest turnover and the biggest source of employment for our residents. Why? The Uppsala-Stockholm region is Sweden's fastest growing area, with a strong purchasing power. What's more, there is a high demand from both national and international concepts eager to explore our rapidly growing market. You only need to visit our bustling city centre to find everything from independent stores and cafes to malls and world-famous brands. Our food scene is just as impressive, with many White Guide listed restaurants, cutting-edge concepts and local gems. And just a short distance from Uppsala city centre, you have a choice of no less than four out-of-town shopping destinations: Gränbystaden, Stenhagen, Gottsunda and Bolandcity.
Construction 
The rate of new housing per capita in Uppsala Municipality exceeds all other parts of Sweden. Add to that new office buildings, retail complexes, schools and recreation facilities, and it's easy to see why construction plays such a major role in our economy and employment. Of course, it's not only the scale of our plans that's significant. It's our sustainable approach that matters. Uppsala is a leading name in sustainable community building, with environmental consciousness at the heart of every new development. Just take our Southern City project. The most dynamic and vital development project in decades, this ambitious and sustainable plan will create 20,000 new homes and 10,000 new workplaces for over 60,000 new residents.
Government agencies
Notable government agencies have also made Uppsala their base. You'll find the Swedish Medical Products Agency, the Swedish Veterinary Institute (SVA), the Swedish Food Agency here, as well as the Uppsala University Hospital.