Connecting and collaborating
Life science, ICT, clean tech, additive manufacturing, construction, hospitality and retail are by far our strongest business clusters. Yet they rarely operate in silos: through our business parks and networks, unexpected new collaborations occur and new ideas are born. 
Business parks in Uppsala
Uppsala Science Park
Uppsala Science Park is home to numerous organizations that help start-ups scale. 
Uppsala Innovation Centre (UIC) where hundreds of entrepreneurs every year receive professional guidance in business development, marketing and financing.
Uppsala University Innovation, where great ideas emerging from Uppsala University research are given the opportunities and finance they need to develop.
SciLifeLab, Science for Life Laboratory, is an institution for the advancement of molecular biosciences in Sweden. It's funded as a national research infrastructure by the Swedish government.
Stuns organizes and co-hosts a range of networking opportunities, where you'll hear inspiring presentations and take part in discussions of future challenges with the very people driving the innovation ecosystem.
Uppsala Business Park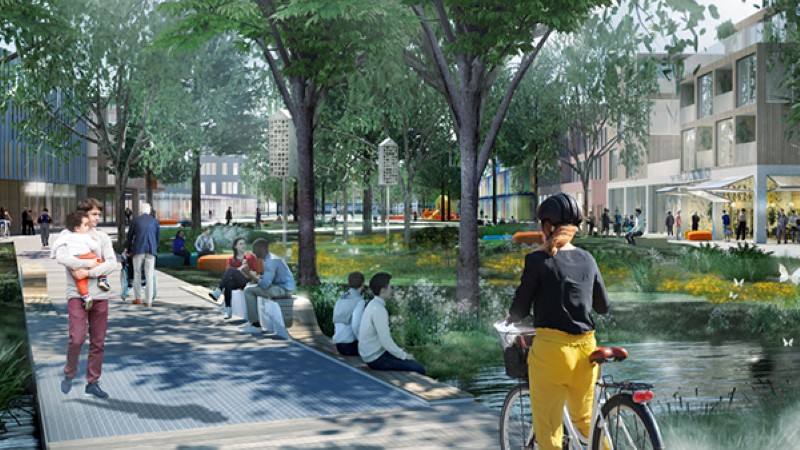 Uppsala Business Park is designed to inspire, innovate and rapidly industrialize life-changing solutions. Based in Fyrislund in Eastern Uppsala, it hosts a majority of the life-science companies in the county. Uppsala Business Park is associated with world-leading companies and global groups within advanced research and products. Now the aerea is about to transform to a new level, including new laboratories, co-working spaces, restaurants, recreation areas and other services. It´s a sustainable urban development, aiming to attract top talents and accelerating ambitions globally. Fully expanded the site will cover 400 000 square metres, 15 000 jobs, 1 500 students, long-term stays, hotels and three million annual visitors.
Uppsala Business Park is a collaboration between property owner Corem, Thermo Fischer Scientific, Fresenius Kabi, Johnson & Johnson, the Municipality of Uppsala and Stuns Life Science.
Uppsala Business Park is a vibrant arena for people and companies to connect, collaborate and create together.
Per Nilsson, Head of Project Development at the property owner Corem
Green Innovation Park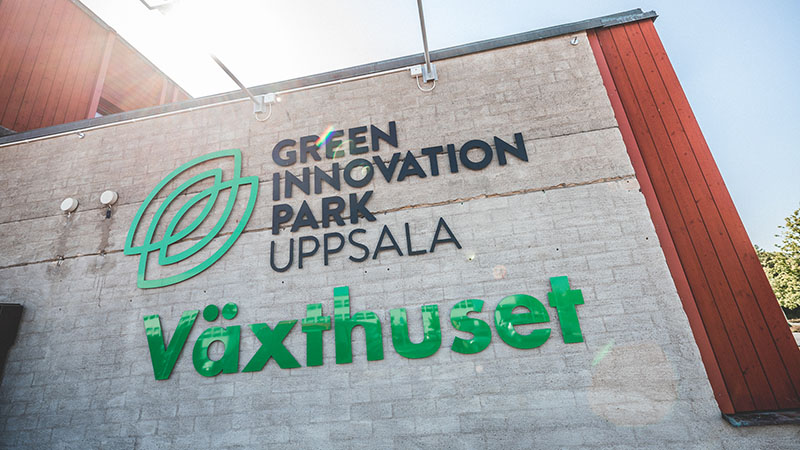 Head South to Ultuna and you'll find the Green Innovation Park, the co-working concept creating a more sustainable future. Here academia, industry, investors, start-ups, students and many more gather to network, share knowledge and connect. This inspiring and inclusive environment is already home to companies innovating within solar energy, sustainable cultivation, pharma, community building and much more. 
Co-working centres 
Located right by Uppsala Central Station in the brand new Juvelen building is Base10, the biggest co-working centre and start-up community in Uppsala. Wehype, Prevet, Leafymade och Soft Robot are just some of the Base10 alumni and the inspiration for the many young tech companies rapidly growing their businesses in this vibrant environment.  
One Base10 member is Drivhuset, a free-of-charge service offering knowledge, coaching, inspiration, digital events and idea generation in English for entrepreneurs in the start-up phase. 
Another great contact at Base10 is Connect Region Uppsala. They'll help you define your business ideas, pitch them to prospective investors and can offer invaluable professional mentorship.
Startups need the right environment to fly. Here companies spend their first time until they fly out into the world.
Kristofer Klerfalk, Entrepreneur, investor and co-founder of the co-working space Base10
Uppsala Climate Protocol
Entrepreneurs with a climate change agenda are welcome to join the Uppsala Climate Protocol. Here, private and public sector businesses collaborate with the universities to foster climate-driven business development. With a goal of achieving Uppsala's climate goals, the 45-company strong group tackles issues including energy efficiency, battery storage, solar energy and fossil fuel reduction. 
Events and business networks
Uppsala Tech MeetUp connects everyone from hackers to hobbyists in lively monthly meetings and a welcoming Slack forum.
Cowork City and Capsule are co-working venues in Uppsala city centre, great for growing your business, and connecting with like-minded individuals. 
Birdie hosts events for anyone curious about the unofficial future of ICT. 
ICT Uppsala is an association for professionals in the broad ICT sector, with the purpose to increase knowledge, networking and business for its members. 
Uppstart is one of the largest technology start-up conferences in Sweden. A chance to learn, network, and grow a tech start-up with talks, workshops and investor pitching. 
Entrepreneurs Academy is an Uppsala association run by and for students with a strong interest for entrepreneurship and business.