A place to grow
Uppsala never sits still. With its world-famous reputation in life science, tech, advanced production and environmental innovation integrated with the Stockholm region's start-up scene, Uppsala is a county synonymous with growth. Growth that drives opportunities, fuels breakthroughs and attracts the most ambitious, forward-thinking talent in the world. 

Sustainable, creative, inspiring 
We're a fast-growing county. Today we're over 230,000 inhabitants in Uppsala municipality. By 2050 we plan to be 380,000. Being Sweden's fourth largest municipality means our urban planning has to be smart and sustainable. Our development is continual, with careful dialogue between citizens and city planners. 
Best Biking City
Love your bike? You'll love Uppsala city, where it's easier to get around by bike than by car. In fact, we've won the Best Biking City Challenge and have been the No. 1 Swedish city in the WWF One Planet City Challenge three times. 
World-class universities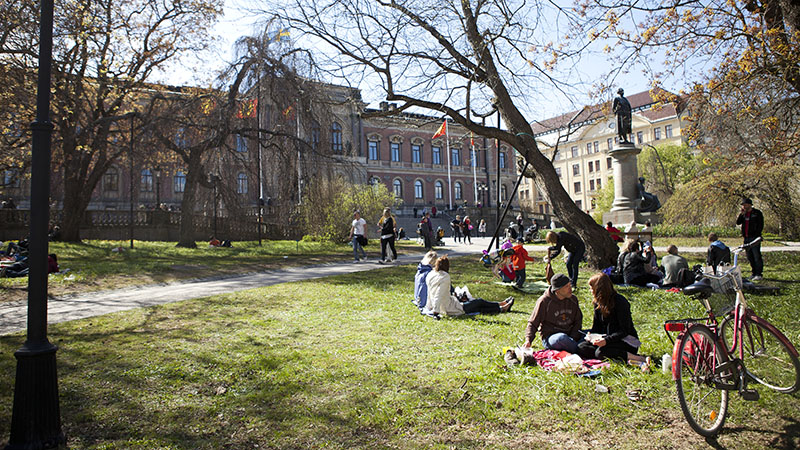 As home to two world-class universities, Uppsala University and the Swedish University of Agricultural Science, we're a real innovation ecosystem. And with close to 30,000 students, significant breakthroughs are made every day in e-health, space research, food supply and highly-niched human and animal healthcare. Tight links between the universities and public and private sectors fuel our success stories and attract a highly skilled labour force. What's more, the Uppsala Innovation Centre ranks amongst the world's very best incubators, supporting entrepreneurs developing the products and services that shape all our tomorrows. 
Live in balance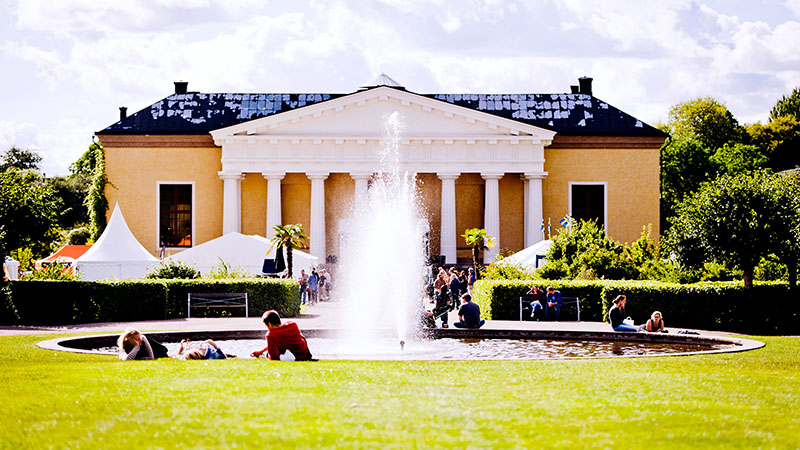 The Swedish life-work balance is the envy of the world. Reasonable and flexible working hours and a guaranteed 25 days holiday each year means you'll have plenty of free time to discover this beautiful city and county. And prepare to save valuable travelling time, too. Uppsala City is so well connected it's quick and easy to reach your destination by bike, bus and foot. 
Swedes love the outdoor life. Even in larger cities like Uppsala, nature is never far away. You'll find forests to explore, trails to hike and lakes for swimming. Come winter, cross-country skiing and ice-skating is a must. 
In Uppsala County, you'll discover many wonderful nature reserves, an outstanding archipelago, outdoor play areas and famous gardens. Anglers will soon find their favourite spot by a river, lake or shore. And in Uppsala City itself, you're spoilt for choice with historical sites rich in stories and legend. 
When it comes to family life, Sweden regularly tops the world rankings. And it's hardly surprising: childcare and healthcare is affordable and education is mostly free. Add to that a generously paid parental leave, a monthly allowance until your child is 16 and great after-school provision and it's easy to see why Sweden is so family-friendly. 
Give your talents a home 
In Uppsala County, the business and academic environment is flourishing. The demand for new talent is immense.  Both universities, the hospital, the many innovative start-ups, the life science industries, our material and clean tech companies as well as the ICT and gaming sectors are flourishing. What's more, our growing population needs new housing and infrastructure. This is fueling huge demand for jobs within construction, retail and logistics. 
The best news is that a thrilling job life may also be combined with a life style in balance in our county. So please read below about the industrial sectors and services.